Recent Walmart product and gift sales this week

Against a backdrop of Norse Realms torn asunder by the fury of the Aesir, they've been trying their utmost to undo the end times. But despite their best efforts, Fimbulwinter presses onward
xpand your Batman action figure collection with the Mini Figures 8-Pack! This set of 2-inch scale figures includes eight of your favorite Gotham City Super Heroes and Super-Villains in different action poses
This high-quality collectible replica of Harry Potter's Hogwarts trunk from the Harry Potter films includes a keepsake box, wand pen, interactive journal, enamel pin, Marauder's Map and more
Forest Mountain Watercolor Paintings Landscape - Canvas Prints Wall Art with Framed, Wrap Modern Wall Decor/Home Decoration, Ready to Hang
Little Luxuries Women's Sterling Silver "I Love You to The Moon and Back" Bangle Bracelet
Popping Gift Walmart Gift Card
Genie 1/2 HP Durable Chain Drive Garage Door Opener 1035-VM
Feng Shui 10"(H)) Dark Gray Elephant Wealth Lucky Figurine Home Decor

Here's some weird short stories to enjoy

Comfortably Dead
Every morning on January First Pasadena California hosts the Rose Parade on Colorado Boulevard. Anyone who listens to Rock and Roll music has heard of Colorado Boulevard. It's mentioned in the Beach Boy song with that "little old lady from Pasadena". Remember the line "The terror of Colorado Boulevard"? That's the place! So on the first day of the first month of every new year they have the Rose Bowl Parade. There are hundreds of marching bands with thousands of girls throwing batons. There are hundreds of clowns and dozen of politicians, or was it the other way around? Anyway, what every one comes to see are the score or more of rose covered floats. These floats are money, really big money. Rose Parade floats are not floats but barges. Since these floats are viewed by hundreds of millions of people their sponsers are multibillion dollar corporations. And these guys spend hundreds of thousands for millions of flowers on the floats, planned by design companies, and build by engineering firms. So there is no surprise hundreds of thousands of people flock from all over southern California to stand along Colorado Boulevard for the Parade. With so many people trying to get a good spot they camp out along the side walk two nights early. But also think of the clean up afterward! Just the empty soda cups, wrapers and bags from fast food stores adds up to dozens of tons of trash. It's amazing what else is found along the side walk after the crowds have left. There are umbrellas, shoes, pants, hats, condoms, beach chairs, automoble tires, automobles, baby carrages, etcetera. One year beat them all when the police found a van with eight dead bodies left behind. The guess is since it was a cold winter night they must have lighted the Hibachi and the carbon monoxide killed them. I wonder how much of a possiblity it would be that just one of them couldn't sleep so him or her lit the barbeque to be comfortably sleeping and killed the other seven! Well they're comfortably dead now.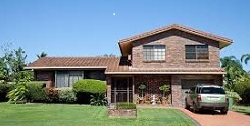 Look Here

35X625Fgg295Dff